DIVING OUTINGS FROM MAHÓN AND FORNELLS
DIVING IN THE MARINE RESERVE OF FORNELLS
DIVES ALL OVER THE ISLAND
COMBINE YOUR DIVE PACK!
In Merak Diving we offer a great variety of dive sites, we make departures from our two centers, in Fornells dives in the Marine Reserve. In Mahon dives between Mahon and Binibeca. All characterized by beautiful rock formations and great visibility. Dives for all tastes and levels. Ideal to make a pack of dives and combine the two centers.
Type: Rocky Formation – tunnel
Inmersion to the East of the Air Island, one of the Top in Menorca. A wide double level tunnel, which allows you to appreciate incredible backlights, the entrance and the landscape that is created is spectacular, highly recommended. In the tunnel you can see numerous holes that hide moray eels and some conger eels.
Easy level
Maximum depth 20m
Navigation 15′
Type: Wall and blocks
Easy level
Maximum depth 18m
Navigation 10′
BARBADA RAFALET – Rafalet
Type: Wall
The dive runs through a simple wall but with great entertainment of life and holes. In it you can find some nudibranchs. It is before reaching Rafalet, ideal for beginners.
Easy level
Maximum depth 18
Navigation 10′
ALCAUFAR BARBADA – Alcaufar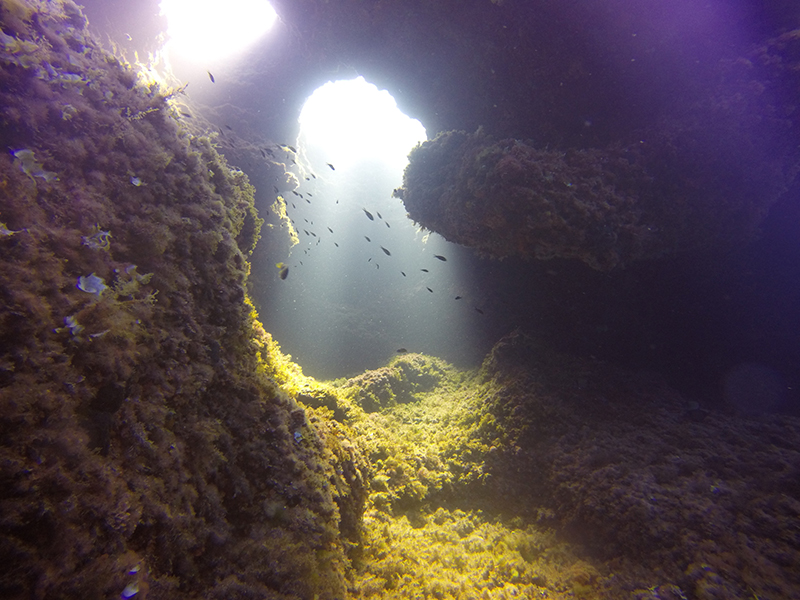 Type: Rock formation – canyons
Playful and fun immersion, the clear definition of "Fun -Dive" has an area of tunnels, canyons reminiscent of a very entertaining labyrinth is located about 10-12 meters, on its walls are nudibranchs. Then you come to a very beautiful beard that falls directly to 22 meters.

Easy level
Maximum depth 22m
Navigation 12′.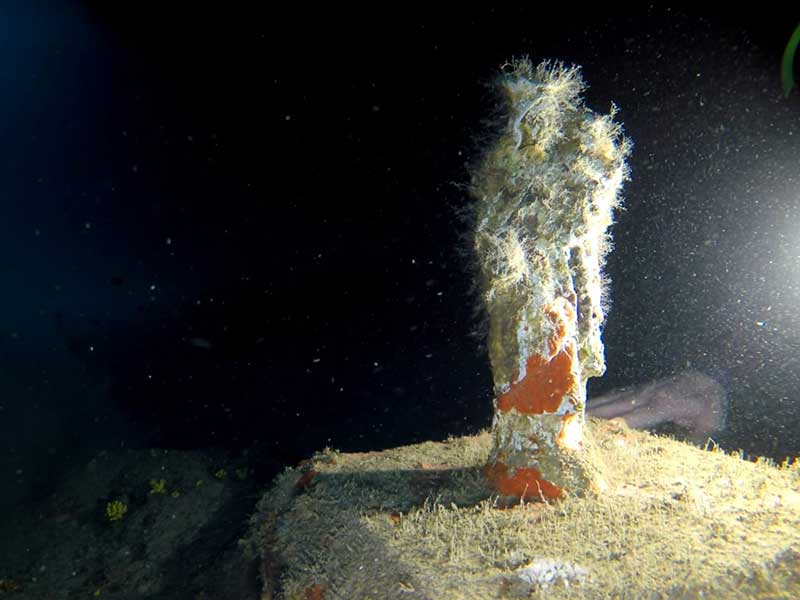 Type: Cave
Type: Rock formation
Type: Wreck
One of the favorites. The wreck is off the coast of Cala Galdana. The large ship is already deteriorated, but the charm of the dive also lies in the large amount of life that has been created around the ship. Pure spectacle!

Expert Level
Maximum depth 36m
Navigation 1h
VIOLA DE LLEVANT CALA – Fornells
Type: Wall