[fusion_builder_container hundred_percent="yes" hundred_percent_height="no" hundred_percent_height_scroll="no" hundred_percent_height_center_content="yes" equal_height_columns="no" menu_anchor="" hide_on_mobile="small-visibility,medium-visibility,large-visibility" class="" id="" background_color="rgba(255,255,255,0)" background_image="" background_position="center center" background_repeat="no-repeat" fade="no" background_parallax="none" enable_mobile="no" parallax_speed="" video_mp4="" video_webm="" video_ogv="" video_url="" video_aspect_ratio="" video_loop="yes" video_mute="yes" video_preview_image="" border_size="" border_color="" border_style="solid" margin_top="" margin_bottom="" padding_top="" padding_right="" padding_bottom="" padding_left=""][fusion_builder_row][fusion_builder_column type="1_1″ layout="1_1″ spacing="30px" center_content="no" link="" target="_self" min_height="none" hide_on_mobile="no" class="" id="" background_color="#ffffff" background_image="" background_position="left top" undefined="" background_repeat="no-repeat" hover_type="none" border_size="0″ border_color="#03a9f4″ border_style="solid" border_position="top" padding_top="15″ padding_right="15″ padding_bottom="30″ padding_left="15″ margin_top="0″ margin_bottom="0″ animation_type="" animation_direction="left" animation_speed="0.3″ animation_offset="" last="no"][fusion_title margin_top="" margin_bottom="" hide_on_mobile="small-visibility,medium-visibility,large-visibility" class="" id="" size="3″ content_align="center" style_type="default" sep_color=""]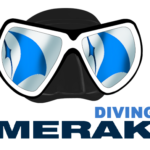 [/fusion_title][fusion_builder_row_inner][fusion_builder_column_inner type="1_3″ layout="1_3″ spacing="" center_content="no" hover_type="none" link="" min_height="" hide_on_mobile="small-visibility,medium-visibility,large-visibility" class="" id="" background_color="" background_image="" background_position="left top" background_repeat="no-repeat" border_size="0″ border_color="" border_style="solid" padding_top="" padding_right="" padding_bottom="" padding_left="" dimension_margin="" animation_type="" animation_direction="left" animation_speed="0.3″ animation_offset="" last="no" border_position="all"][fusion_imageframe image_id="4262″ style_type="none" stylecolor="" hover_type="none" bordersize="" bordercolor="" borderradius="" align="none" lightbox="no" gallery_id="" lightbox_image="" alt="" link="" linktarget="_self" hide_on_mobile="small-visibility,medium-visibility,large-visibility" class="" id="" animation_type="" animation_direction="left" animation_speed="0.3″ animation_offset=""]https://www.merakdiving.com/wp-content/uploads/2019/02/mapa-menorca-mahon-fornells.png[/fusion_imageframe][/fusion_builder_column_inner][fusion_builder_column_inner type="2_3″ layout="2_3″ spacing="" center_content="no" hover_type="none" link="" min_height="" hide_on_mobile="small-visibility,medium-visibility,large-visibility" class="" id="" background_color="" background_image="" background_position="left top" background_repeat="no-repeat" border_size="0″ border_color="" border_style="solid" padding_top="" padding_right="" padding_bottom="" padding_left="" dimension_margin="" animation_type="" animation_direction="left" animation_speed="0.3″ animation_offset="" last="no" border_position="all"][fusion_text]
Merak Divingis born from the illusion of wanting to turn our passion for diving into a way of life.
We are located in two unbeatable points of the island, in MAHON and FORNELLS, the only centre in Menorca that has two centres, thus offering a wide variety of dives to our clients in the South and North. It allows us to always guarantee the best weather conditions for diving!
The centres are perfectly equipped with equipment of the Mares brand of first quality, new and perfectly revised. Most of our dives are done from a boat. We have two pneumatic of 7.5 meters perfectly equipped.

[/fusion_text][/fusion_builder_column_inner][/fusion_builder_row_inner][/fusion_builder_column][fusion_builder_column type="1_1″ layout="1_1″ spacing="0″ center_content="yes" link="" target="_self" min_height="none" hide_on_mobile="no" class="" id="" background_color="#ffffff" background_image="" background_position="left top" undefined="" background_repeat="no-repeat" hover_type="none" border_size="3″ border_color="#002c7a" border_style="solid" border_position="top" padding_top="30″ padding_right="0″ padding_bottom="0″ padding_left="0″ margin_top="0px" margin_bottom="0px" animation_type="" animation_direction="left" animation_speed="0.3″ animation_offset="" last="no"][fusion_title margin_top="" margin_bottom="" hide_on_mobile="small-visibility,medium-visibility,large-visibility" class="" id="" size="6″ content_align="center" style_type="none" sep_color=""]MAHON CENTRE[/fusion_title][fusion_gallery image_ids="4264,4265,4266,4263,4267,4268,4269,4270″ layout="" picture_size="" columns="4″ column_spacing="10″ hover_type="" lightbox="yes" lightbox_content="" hide_on_mobile="small-visibility,medium-visibility,large-visibility" class="" id="" /][fusion_separator style_type="single solid" hide_on_mobile="small-visibility,medium-visibility,large-visibility" class="" id="" sep_color="#bab8b8″ top_margin="20px" bottom_margin="20px" border_size="" icon="" icon_circle="no" icon_circle_color="rgba(51,51,51,0)" width="50%" alignment="center" /][fusion_content_boxes layout="timeline-horizontal" columns="5″ title_size="18px" title_color="#353535″ body_color="" backgroundcolor="" icon="" iconflip="" iconrotate="" iconspin="no" iconcolor="#353535″ icon_circle="" icon_circle_radius="" circlecolor="" circlebordersize="" circlebordercolor="" outercirclebordersize="" outercirclebordercolor="" icon_size="21″ icon_hover_type="none" hover_accent_color="" image="" image_width="" image_height="" link_type="" link_area="" link_target="_self" icon_align="left" animation_type="" animation_delay="" animation_offset="" animation_direction="left" animation_speed="0.3″ margin_top="2px" margin_bottom="2px" hide_on_mobile="small-visibility,medium-visibility,large-visibility" class="" id=""][fusion_content_box title="Duchas agua caliente" backgroundcolor="" icon="fa-female" iconflip="" iconrotate="" iconspin="no" iconcolor="" circlecolor="" circlebordersize="" circlebordercolor="" outercirclebordersize="" outercirclebordercolor="" image="" image_width="35″ image_height="35″ link="" linktext="Read More" link_target="" animation_type="" animation_direction="left" animation_speed="0.3″ animation_offset="" /][fusion_content_box title="Vestuario chicas" backgroundcolor="" icon="fa-female" iconflip="" iconrotate="" iconspin="no" iconcolor="" circlecolor="" circlebordersize="" circlebordercolor="" outercirclebordersize="" outercirclebordercolor="" image="" image_width="35″ image_height="35″ link="" linktext="Read More" link_target="" animation_type="" animation_direction="left" animation_speed="0.3″ animation_offset="" /][fusion_content_box title="Vestuario chicos" backgroundcolor="" icon="fa-male" iconflip="" iconrotate="" iconspin="no" iconcolor="" circlecolor="" circlebordersize="" circlebordercolor="" outercirclebordersize="" outercirclebordercolor="" image="" image_width="35″ image_height="35″ link="" linktext="Read More" link_target="" animation_type="" animation_direction="left" animation_speed="0.3″ animation_offset="" /][fusion_content_box title="Wifi" backgroundcolor="" icon="fa-wifi" iconflip="" iconrotate="" iconspin="no" iconcolor="" circlecolor="" circlebordersize="" circlebordercolor="" outercirclebordersize="" outercirclebordercolor="" image="" image_width="35″ image_height="35″ link="" linktext="Read More" link_target="" animation_type="" animation_direction="left" animation_speed="0.3″ animation_offset="" /][fusion_content_box title="Embarcación delante del centro" backgroundcolor="" icon="fa-ship" iconflip="" iconrotate="" iconspin="no" iconcolor="" circlecolor="" circlebordersize="" circlebordercolor="" outercirclebordersize="" outercirclebordercolor="" image="" image_width="35″ image_height="35″ link="" linktext="Read More" link_target="" animation_type="" animation_direction="left" animation_speed="0.3″ animation_offset="" /][fusion_content_box title="Carga botellas" backgroundcolor="" icon="fa-check" iconflip="" iconrotate="" iconspin="no" iconcolor="" circlecolor="" circlebordersize="" circlebordercolor="" outercirclebordersize="" outercirclebordercolor="" image="" image_width="35″ image_height="35″ link="" linktext="Read More" link_target="" animation_type="" animation_direction="left" animation_speed="0.3″ animation_offset="" /][fusion_content_box title="Alquiler equipos" backgroundcolor="" icon="fa-check" iconflip="" iconrotate="" iconspin="no" iconcolor="" circlecolor="" circlebordersize="" circlebordercolor="" outercirclebordersize="" outercirclebordercolor="" image="" image_width="35″ image_height="35″ link="" linktext="Read More" link_target="" animation_type="" animation_direction="left" animation_speed="0.3″ animation_offset="" /][fusion_content_box title="Nitrox" backgroundcolor="" icon="fa-check" iconflip="" iconrotate="" iconspin="no" iconcolor="" circlecolor="" circlebordersize="" circlebordercolor="" outercirclebordersize="" outercirclebordercolor="" image="" image_width="35″ image_height="35″ link="" linktext="Read More" link_target="" animation_type="" animation_direction="left" animation_speed="0.3″ animation_offset="" /][fusion_content_box title="Aula estudio" backgroundcolor="" icon="fa-check" iconflip="" iconrotate="" iconspin="no" iconcolor="" circlecolor="" circlebordersize="" circlebordercolor="" outercirclebordersize="" outercirclebordercolor="" image="" image_width="35″ image_height="35″ link="" linktext="Read More" link_target="" animation_type="" animation_direction="left" animation_speed="0.3″ animation_offset="" /][fusion_content_box title="Tienda buceo" backgroundcolor="" icon="fa-check" iconflip="" iconrotate="" iconspin="no" iconcolor="" circlecolor="" circlebordersize="" circlebordercolor="" outercirclebordersize="" outercirclebordercolor="" image="" image_width="35″ image_height="35″ link="" linktext="Read More" link_target="" animation_type="" animation_direction="left" animation_speed="0.3″ animation_offset="" /][/fusion_content_boxes][/fusion_builder_column][fusion_builder_column type="1_1″ layout="1_1″ spacing="yes" center_content="no" link="" target="_self" min_height="none" hide_on_mobile="no" class="" id="" background_color="#ffffff" background_image="" background_position="left top" undefined="" background_repeat="no-repeat" hover_type="none" border_size="3″ border_color="#002c7a" border_style="solid" border_position="top" padding_top="30″ padding_right="" padding_bottom="" padding_left="" margin_top="0px" margin_bottom="0px" animation_type="" animation_direction="left" animation_speed="0.3″ animation_offset="" last="no"][fusion_title margin_top="" margin_bottom="" hide_on_mobile="small-visibility,medium-visibility,large-visibility" class="" id="" size="6″ content_align="center" style_type="none" sep_color="#001b75″]FORNELLS CENTER[/fusion_title][fusion_gallery image_ids="2170,2169,2168,4271,4272,4273″ layout="" picture_size="" columns="4″ column_spacing="10″ hover_type="" lightbox="yes" lightbox_content="" hide_on_mobile="small-visibility,medium-visibility,large-visibility" class="" id="" /][fusion_separator style_type="single solid" hide_on_mobile="small-visibility,medium-visibility,large-visibility" class="" id="" sep_color="#bab8b8″ top_margin="20px" bottom_margin="20px" border_size="" icon="" icon_circle="no" icon_circle_color="rgba(51,51,51,0)" width="50%" alignment="center" /][fusion_content_boxes layout="timeline-horizontal" columns="4″ title_size="18px" title_color="#353535″ body_color="" backgroundcolor="" icon="" iconflip="" iconrotate="" iconspin="no" iconcolor="#353535″ icon_circle="" icon_circle_radius="" circlecolor="" circlebordersize="" circlebordercolor="" outercirclebordersize="" outercirclebordercolor="" icon_size="21″ icon_hover_type="none" hover_accent_color="" image="" image_width="" image_height="" link_type="" link_area="" link_target="" icon_align="left" animation_type="" animation_delay="" animation_offset="" animation_direction="left" animation_speed="0.3″ margin_top="2px" margin_bottom="2px" hide_on_mobile="small-visibility,medium-visibility,large-visibility" class="" id=""][fusion_content_box title="Vestuario chicas" backgroundcolor="" icon="fa-female" iconflip="" iconrotate="" iconspin="no" iconcolor="" circlecolor="" circlebordersize="" circlebordercolor="" outercirclebordersize="" outercirclebordercolor="" image="" image_width="35″ image_height="35″ link="" linktext="Read More" link_target="" animation_type="" animation_direction="left" animation_speed="0.3″ animation_offset="" /][fusion_content_box title="Vestuario chicos" backgroundcolor="" icon="fa-male" iconflip="" iconrotate="" iconspin="no" iconcolor="" circlecolor="" circlebordersize="" circlebordercolor="" outercirclebordersize="" outercirclebordercolor="" image="" image_width="35″ image_height="35″ link="" linktext="Read More" link_target="" animation_type="" animation_direction="left" animation_speed="0.3″ animation_offset="" /][fusion_content_box title="Wifi" backgroundcolor="" icon="fa-wifi" iconflip="" iconrotate="" iconspin="no" iconcolor="" circlecolor="" circlebordersize="" circlebordercolor="" outercirclebordersize="" outercirclebordercolor="" image="" image_width="35″ image_height="35″ link="" linktext="Read More" link_target="" animation_type="" animation_direction="left" animation_speed="0.3″ animation_offset="" /][fusion_content_box title="Embarcación delante del centro" backgroundcolor="" icon="fa-ship" iconflip="" iconrotate="" iconspin="no" iconcolor="" circlecolor="" circlebordersize="" circlebordercolor="" outercirclebordersize="" outercirclebordercolor="" image="" image_width="35″ image_height="35″ link="" linktext="Read More" link_target="" animation_type="" animation_direction="left" animation_speed="0.3″ animation_offset="" /][fusion_content_box title="Carga botellas" backgroundcolor="" icon="fa-check" iconflip="" iconrotate="" iconspin="no" iconcolor="" circlecolor="" circlebordersize="" circlebordercolor="" outercirclebordersize="" outercirclebordercolor="" image="" image_width="35″ image_height="35″ link="" linktext="Read More" link_target="" animation_type="" animation_direction="left" animation_speed="0.3″ animation_offset="" /][fusion_content_box title="Alquiler equipos" backgroundcolor="" icon="fa-check" iconflip="" iconrotate="" iconspin="no" iconcolor="" circlecolor="" circlebordersize="" circlebordercolor="" outercirclebordersize="" outercirclebordercolor="" image="" image_width="35″ image_height="35″ link="" linktext="Read More" link_target="" animation_type="" animation_direction="left" animation_speed="0.3″ animation_offset="" /][fusion_content_box title="Nitrox" backgroundcolor="" icon="fa-check" iconflip="" iconrotate="" iconspin="no" iconcolor="" circlecolor="" circlebordersize="" circlebordercolor="" outercirclebordersize="" outercirclebordercolor="" image="" image_width="35″ image_height="35″ link="" linktext="Read More" link_target="" animation_type="" animation_direction="left" animation_speed="0.3″ animation_offset="" /][/fusion_content_boxes][/fusion_builder_column][fusion_builder_column type="1_1″ layout="1_1″ spacing="" center_content="no" link="" target="_self" min_height="" hide_on_mobile="small-visibility,medium-visibility,large-visibility" class="" id="" background_color="" background_image="" background_position="left top" background_repeat="no-repeat" hover_type="none" border_size="0″ border_color="" border_style="solid" border_position="all" padding_top="" padding_right="" padding_bottom="" padding_left="" dimension_margin="" animation_type="" animation_direction="left" animation_speed="0.3″ animation_offset="" last="no"][/fusion_builder_column][/fusion_builder_row][/fusion_builder_container]